Washroom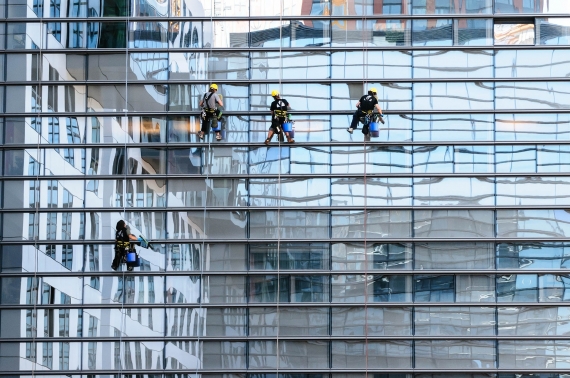 Cleaning is not the most pleasant of activities, but when bathrooms are involved, we enter a whole new level of tedious chores. Why don't you give yourself a break and hire the professional help of our daily cleaners? You can be sure that you will spend the right amount using our free cleaning service calculator, there are no obligations, so why not give us a try! B&R Cleaners and Its Cleaning Service: Our Sydney based company provides an effective solution that manages peak hygiene and risk of cross-contamination within your washroom space. Whether used by employees, students, visiting people or residents, we will ensure consumables are replenished, malodors are removed and your washroom retains its fresh ambiance. We have a wide range of sanitary units available which are capable of fitting within your washroom space. Our disposal units contain dry germicide which kills bacteria and removes unpleasant odors. You can select our feminine hygiene as a standalone service, or be used as a part of a complete washroom service package.
Our Promises To You:
Full cleaning & sanitation of washroom areas
Replenishing all consumables
Removal of waste products inc. sanitary units
Cross-contamination control & infection control
Comprehensive toilet, urinal & baby change cleaning
Complete floor cleaning
An immediate providing of a whole bathroom cleaning
Prices which are affordable for every customer
High-quality cleaning products which cover all the standards
Special care for different types of bathroom surfaces
Why You Should Rely On Us:
It is more important to hire a company that provides well trained and professional staff who can meet your deadlines and exceed your expectations than it is to set about hiring the cheapest firm possible. We are a dynamic, long established and professional business company, experienced from over 2 decades of work in and around Sydney. We pride ourselves in having earned an enviable reputation in the cleaning industry.
So what are you waiting for? Get booking at your convenient time by calling us at our helpdesk number.