Pest Control Services In Sydney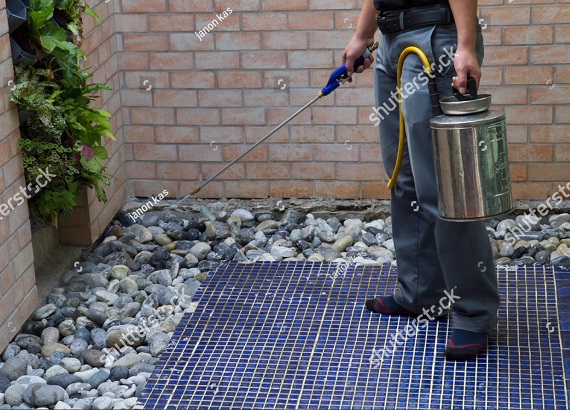 Household & commercial pests are a common nuisance in and around Sydney. Insects prefer warmer weather and become much more active in the summer months, so if you live in the region, you'll definitely notice an increase in the number of bugs around. But this doesn't have to end your summer fun! Pest control is always important, especially when it comes to protecting your family and property. So fear no more!
Solutions Offered by B&R Cleaners:
At B&R Cleaners, we are proud to provide pest control services to some of the highest profile businesses and homes in Sydney. Our pest control program effectively targets the pest concerns that homeowners, businessmen or residents commonly face. We work with you to eliminate insects and rodents that can harm your place of living, including bed bug removal, termite control, rodent control as well as general commercial pest control. All of our services comply with rules and regulations and are environmentally safe. At B&R Cleaners, we want to help you achieve a pest free environment while minimizing downtime and working within your budget. In addition to eliminating your existing problem, we also make sure to put up countermeasures for keeping future infestations at bay from your property.
We currently offer the following -
Ant, termite, spider & cockroach treatments
Rodent bait stations
Bird netting and spike installations
Waste receptacle control/management with "Mint-X" garbage bin liners.
Why you should choose us:
Fast, simple and cost-effective pest services
Over 20 years of combined building & pest control experience
Flexible hours to cater to your needs
We get the job done the first time!
We organize warranty on pest control treatments
We pride ourselves in delivering excellent customer service
If you would like to know more about our pest and termite control services and prices, please contact our expert team today for a no-obligation free quote.