Pressure Wash Cleaning Services Sydney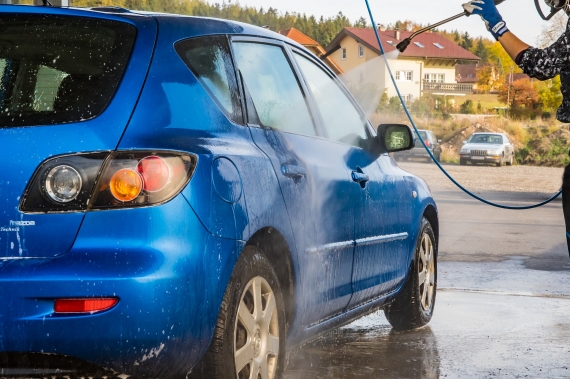 B&R has been providing pressure washing and pressure cleaning services to residential and commercial clients in Sydney. With a good deal of experience in the domain, we have been offering professional pressure washing and cleaning service. We use eco-friendly detergents and chemicals, with pressurized hot and cold water. We have been removing everything from weathered dirt, to built-up moss, tough-to-remove lichen, to peeling-off old paint and sticky gum from paths, patios etc. We also clean walls, tiled steps, decking, and concrete. You name it and our expert pressure washers will remove it for you.
Why Choose Us
It is the motivation that helps us stand apart. We ensure you gain 100% customer satisfaction. With our meticulous cleaning service, we hardly leave any space for complaints.
We have been using the latest gadget in the market and have a team of efficient cleaners who are friendly enough to understand your needs and cater them wisely.
As a locally owned business in Sydney with over 20 years of industry experience, we provide you same day cleaning service.
Our pressure washers use skid-mounted machines capable of producing hot water and steam up to 300°F and 4300psi.
Why Hire Pressure Cleaners?
The majority of our clients are repeat customers who have been using our services for years as they see the numerous benefits that our pressure cleaners provide. Our service is sure to increase the value of your residential or commercial property. Consistent and regularly scheduled pressure washing treatments could save you money in the long run so that you do not have to spend money on the costly endeavor.
For any kind of queries and information or for a free estimate get in touch with us at +612 9453 1322 or send us an email at info@brcompany.com.au for free office cleaning quote. Get in touch with our cleaning professionals and experience the difference.