Retail Cleaning Sydney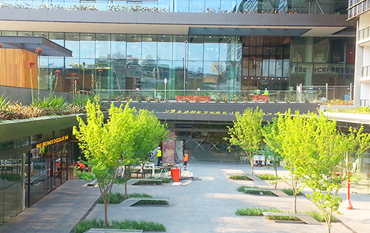 Shopping centers are usually busy places with a bunch of shoppers, families, and foodies. They may be there for a quick bite or enjoying the weekend with their family, or hanging out with friends, or they may be doing their grocery shopping or Chinese New Year shopping or whatever. No matter what their purpose is for visiting, they are all looking for an appealing and clean environment to conduct their activities. This is why the management of retail stores and shopping malls pay special attention to upkeep store and mall appearance in order to retain customers.
Thus, the best way to ensure that your retail store or shop is kept in proper order throughout is by obtaining professional shop cleaning and maintenance services. With professionals to do the cleaning and maintenance chores for your retail, your employees will no longer have to leave their work stations to help with the tasks. They could save your time and also their morale to improve productivity.
B&R Cleaners and Its Services:
At B&R Cleaners, we're the professionals whom you should always hire when seeking retail and shop cleaning services in Sydney. Our company has a team of trained and experienced personnel as well as innovative cleaning equipment and products to always deliver outstanding workmanship in every project. We can help you keep your retail stores and shops clean and hygienic without any hassle.
We promise you the following services:
Cleaning the storefront window
Dusting furniture and all fixtures
Floor waxing or carpet shampooing
Cleaning glasses, shelves, and mirrors
Sanitizing the restroom and cleaning the entire place thoroughly
Mopping and vacuuming the floor
The secret to attracting and maintaining clients in a shopping mall is by keeping it clean. Contact B&R Cleaners to help you get the best cleaning services and book your first retail cleaning service now! Start attracting customers into your store today!