Painting & Maintenance Services Sydney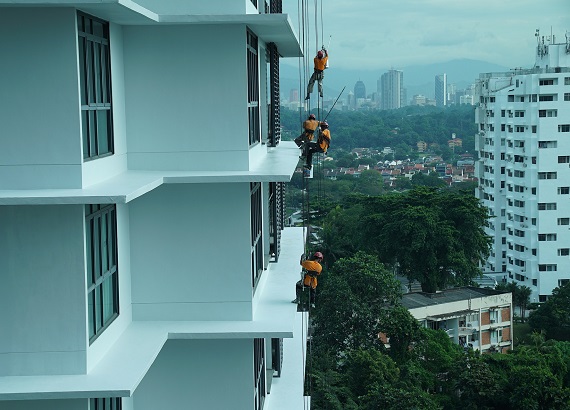 Bright and colorful interiors or exteriors inevitably catch the eyes of people and certainly make a good impression of your personality and environment. In order to keep that glow alive, it needs to be taken care of on a regular basis. And for that, professional painting and maintenance services are an absolute necessity.
At B&R Cleaners, we are very proud to offer you the best residential or commercial painting services for your interiors or exteriors in Sydney. Our services are very competitive and we can give you the best possible outcome as per your demand.
Services we provide:
Upon choosing our service and our professional painters for your interior and exterior painting business, we'll visit your place, take a look the range of service/s required, and give you a free quote to complete the job in a timely manner. We can assure that our services will add value to your house or institution. We can work within your budget and offer the exact results that you seek. Our team has the experience and knowledge to make any place more attractive in order to increase its standards.
How we work:
We can help you to choose the right color to match your establishment's design. Our regular preparation before painting is always applied as-
Sanding and scraping old loose peeling paint
Removing dirt and dust
Sealing gaps, holes and cracks
Cleaning the surface prior to painting
High water pressure outside painting
Damage surface repair
Old paint removal
Caulk trimming
Undercoat
Top coat
Sealers
Specialist finishes
All these are done by our licensed and trained staff who will make sure that you're satisfied with the job and that it is in accordance with your preferences. We're a fully legitimate and professional company that can work around your requirements to ensure timely delivery of a commendable job.
Are you looking for painting and maintenance services for your property in Sydney? Then hurry up and give us a call to obtain a free quote today.